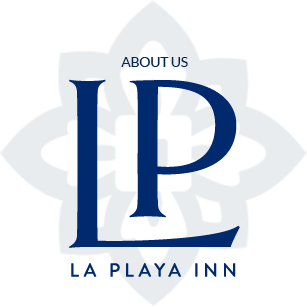 Welcome to La Playa Inn
We are proud to announce that we are now accepting bookings for our brand-new accommodation, La Playa Inn, in Santa Barbara, California. This coastal town is renowned for its lively and beautiful beaches – but that's not all it has to offer! The surrounding area has several hiking trails, downtown is the perfect spot to explore museums and exhibits, and the food scene is unbeatable. Our welcoming inn ensures you will experience the best of Santa Barbara.
With its Spanish colonial architecture, La Playa Inn exudes a mission-style vibe and has several luxurious touches. Each of our 38 air-conditioned and comfortably furnished rooms offers free WiFi and mattresses with additional padding for supreme comfort. For your entertainment, enjoy an LED TV with cable channels and free high-speed WiFi. You will also discover coffee and tea making facilities and free local calls. Additionally, our property features complimentary parking and an around-the-clock front desk. Whether you're traveling for business or pleasure, you're sure to find satisfaction at La Playa Inn.
With breathtaking views of Palms and within walking distance to the beach, we can't think of a better location than at La Playa Inn. Indeed, our property is close to several shops, restaurants, and green spaces, as well as Santa Barbra City College. The opportunities for fun in this beach city are never-ending. Fortunately, we're just a drive away from top attractions, including Old Mission Santa Barbara, Lotusland, Santa Barbara Museum of Art, Stearns Wharf, and Santa Barbara Zoo.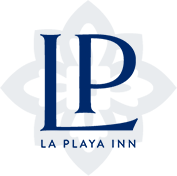 OUR HOTEL
Reviews
We Traveled With Friends And We Were All Very Happy With Our Accommodations. There Was Plenty Of Room For All Of Us. We Slept Well On The Comfortable Bed, And We Enjoyed Sipping Coffee On The Balcony In The Mornings. The Location Is Great, And The Staff Is Helpful.
- PETER B. LAS VEGAS, NV
THIS IS A HOTEL THAT NEEDS TO BE EXPERIENCED TO TRULY APPRECIATE ALL THAT IT OFFERS. THE STAFF IS INCREDIBLY WELCOMING, AND OUR ROOM WAS CLEAN AND COMFORTABLE WITH VERY NICE AMENITIES. THEY HAVE AN AMAZING COURTYARD. SITTING OUT THERE, ENJOYING A BEVERAGE, AND ENJOYING THE VIEW TURNED INTO OUR EVENING ROUTINE. IT WAS REALLY RELAXING.
- SHANNON P. SAN FRANCISCO, CA.
READ MORE